I'm posting over on BatGirl while BatGirl is out of town. This post originally appeared there.


---
tap-tap-tap
Is this thing on?

tap-tap
Um, hi. I'm infield. Usually I post over at Third Base Line (there's a link in the sidebar somewhere, if you're curious), but BG asked me to entertain you all while she's lolling on the beach in California. (I expect souvenirs, BG!) I tend more toward sarcasm than sass, but I'll do my best.
Let's just ease into this with that old standard, the running commentary...
Inning the First
Radke loads the bases with one out, partly thanks to Kubel and Bartlett both losing Big Papi's popup in the teflon roof (2010...2010...), but he gets out of it with a couple of popups that actually find gloves.
The Red Sox? Leaving the bases loaded? In the first inning? Against RADKE? Inconceivable! Good job, Brad! Now cut it out with the baserunners, already.
Inning the Second
Boston starter Matt Clement seems to be on a personal quest to throw as many balls as humanly possible without actually walking in a run. He probably wishes he'd walked Jason Kubel, though, because Kubel takes the one and only strike he sees way, way up into the right field upper deck, to heights only Morneau had heretofore reached. One hopes Justin isn't territorial about his landing spot; the last thing this team needs is pouting power hitters.
Boy, is this game starting off SLOW, though. After just two and a half innings, an hour has gone by and Radke and Clement have racked up over 100 pitches between them. "Efficiency" is not the word of the day in the early goings.
Inning the Third
In the bottom of the inning, Clement loaded the bases without any "help" from the roof by issuing three straight one-out walks. Then Torii Hunter came up to the plate and did what he does best--hit into a double play.
New rule: with runners on and less than two out, we pinch-hit for Hunter. I don't care what freakin' inning it is.
Inning the Fourth
Kubel comes within a sneeze of having a two-homer game. Everybody wants Rondell White to get on base, including Matt Clement, who helps him out with a ball to the shoulder. Jason Bartlett (free at last!) welcomes himself back to the big leagues with a single to center. I'm so happy for him I jump right out of my Birkenstocks. Then we get a run the old-fashioned way on a Castillo double. Fast-forward to Joe Mauer's two-out at-bat, when the AL batting leader...grounds out to second??? Oh, say it ain't so, Joe...
Inning the Fifth
Dick & Bert interview Johan Santana. They barely get past "congratulations on your 1000th career strikeout" before Radke gives up the inevitable tater, a solo to Coco Crisp. It's kind of a relief to have that out of the way, really. You knew it was coming, you just hoped it wouldn't be one of those soul-crushing 20-run homers.
Okay, now, see? Hunter + runner on 1st = grounder to the shortstop. Thank the umpire for calling him safe--it could have gone either way. Morneau is out at 2nd. Clement deals a four-pitch walk to Kubel and then leaves the game with some sort of physical problem (as opposed to the six walks). Some guy named, appropriately for Flag Day, Van Buren comes in and gets Rondell White to pop out to short to end the inning, which is kind of like getting my cat to beg for cheese. She just loves cheese. Especially havarti.
Inning the Sixth
Bartlett bobbles a grounder, drops it, grabs it up again and STILL gets the double play started. Now that's impressive. And just a teensy bit lucky.
And, in the spirit of the eternal maxim "he who maketh the great play to end the half-inning, batteth to open the next", Bartlett smacks his second hit of the night as he leads off the bottom of the sixth. Ah, hits from the shortstop...how divine.
Castillo's at-bat takes about ten hours, since Van Buren feels the need to throw three pickoffs for every pitch, but he finally coaxes a walk. Punto puts on a bunting clinic to advance the runners, and Van Buren can pitch to Mauer (yikes!) or intentionally walk him but then face Cuddyer with the bases loaded. Talk about Scylla and Charybdis. Whew. Glad I'm not him. He goes with the intentional walk.
Bartlett nearly gets nailed in the back with a pickoff attempt at third. Wouldn't it have been funny if the ball had sailed off into left? Cuddy's bases-loaded walk is worth a snicker, though. Hey, free RBI! Van Buren trudges off to celebrate Flag Day in the dugout.
Did I mention it's Flag Day? Oh, yes, it is. And with the bases still loaded Justin Morneau plants his flag in the left field bleachers. Oh, Canada!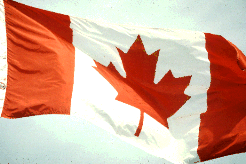 Inning the Seventh
Go, Radke. Sit. Relax. Enjoy the rare and wonderful luxury of run support. Let Willie Eyre face the Red Sox for the first time. He needs the experience. Besides, he wears his socks the right way.
Inning the Eighth
So, someone decides to jump out of the stands and go running all over the field until they're tackled by the Boston batboy. This makes Willie Eyre laugh too hard to pitch straight, and he gets the hook after two straight two-out walks. Breathe, Willie. Breathe.
Inning the Ninth
Lohse comes on in relief with a seven-run lead. You'd think this would make me feel secure, but oh please by all that's holy don't let him blow this I'll do anything really I will just get us out of this game with a win.
Hey, whaddaya know? He did it!